I'm a faculty member in Gender & Women's Studies and Obstetrics and Gynecology at the University of Wisconsin, where I'm also affiliated with Sociology, the Center for Demography and Ecology, Population Health Sciences and La Follette School of Public Affairs.
I conduct mixed-methods research on sexuality, gender, and reproductive health—especially people's use of contraceptive methods. In all of my research and advocacy, I endeavor to help folks achieve their sexual health goals—for example, avoiding unwanted pregnancy and STIs, maximizing sexual well-being—within the context of their lives, relationships, and communities.
Research funders include the National Institutes of Health, the Society for Family Planning, the National Campaign to Prevent Teenage and Unplanned Pregnancy, the Woodrow Wilson/Johnson & Johnson Foundation, the Society for the Scientific Study of Sexuality, and the American Association of University Women. I recently completed two terms as a board member at the Guttmacher Institute; I'm also on the editorial advisory boards of both Perspectives on Sexual and Reproductive Health and The Journal of Sex Research.
Link to my Google Scholar Profile here.
Get a copy of my CV here.
Recent news
September 2018: Contraceptives improve people's lives, but many people discontinue their contraceptive method due to method dissatisfaction. We had the chance to examine whether sexual acceptability, or how contraception affects sexual experiences, may influence why people stop using their IUD or contraceptive implant (paper here). We studied 193 women who wanted to start using an implant, copper IUD, or levonorgestrel IUD, then studied these patients over time, measuring a wide variety of sexual-related outcomes along the way. We found that women who reported that their methods detracted from their sexual lives were significantly more likely to discontinue their method prior to 12 months, even when controlling for a wide variety of other factors that can influence people's experiences with their contraceptive method. We argue that sexual acceptability should receive more attention in both contraceptive research and counseling. Thanks to my colleague Dr. Jessica Sanders for leading this analysis and paper.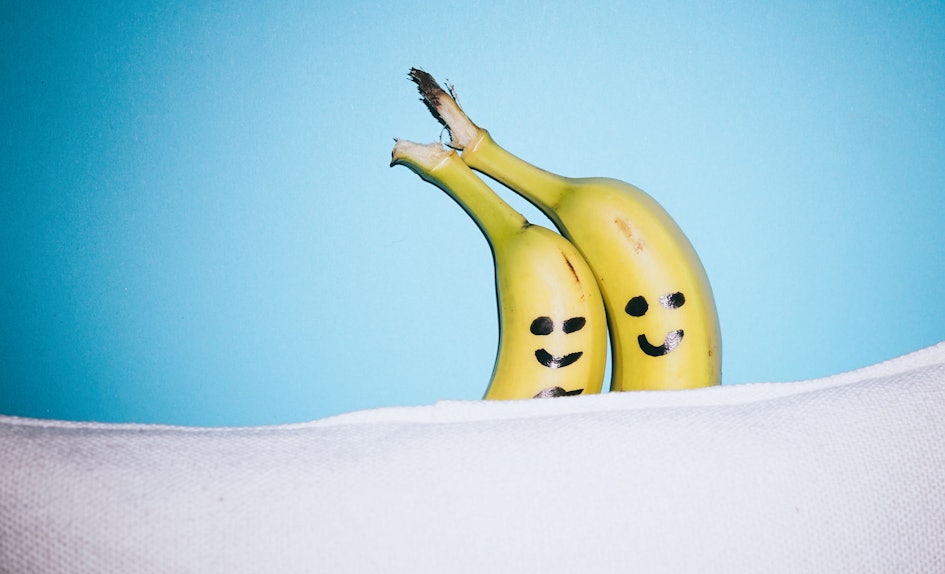 February 2018: Both the Guttmacher Institute and its longest-running peer-reviewed journal, Perspectives on Sexual and Reproductive Health, turn 50 this year. Happy birthday! As part of the terrific Perspectives@50 blog, the editorial staff interviewed me about a piece called "the pleasure deficit" that I published in Perspectives back in 2007. It was great fun to reflect on what first inspired my research on contraceptives and sexuality…and on what exciting new directions the field has taken since then. Thanks to Senior Editor Peter Doskoch and Executive Editor Dore Hollander for their support and encouragement.
Fall 2017 into Winter and Spring 2018: I am so fortunate to be working with an wonderful interdisciplinary team of researchers on a project regarding Family Planning Disparities among Sexual Minority Women.
Sexual minority women (SMW), who include people who identify as lesbian, bisexual and queer (among many other things), comprise approximately 20% of the woman-identified US population. The overwhelming majority of SMW will engage penile-vaginal intercourse at least occasionally. New research suggests that SMW women have an increased risk of unintended pregnancy compared to their heterosexual peers. These women may face several unique barriers to receiving adequate contraceptive care, including decreased perceived risk for unintended pregnancy by both provider and patient, as well as increased stigma and discrimination in health care settings. Little research, however, has investigated the pathways that lead to these disparities, including sexual orientation disparities in contraception counseling and use.
Our research team is in the process of collecting qualitative data from five focus groups and 12 interviews of SMW in three cities. Using these findings, we hope to  develop preliminary clinical and educational messages to improve contraception services for SMW.
Other team members include Bethany Everett at the University of Utah, Sadia Haider at the University of Chicago, and Emma Carpenter, Madelyne Greene, and Emily Hendrick at U Wisconsin-Madison,
Thanks to the Society for Family Planning Research Fund for supporting this work.
May 2017: Hot off the press: Wisconsin State Journal article about some of my research. I share three findings from my recent studies that document how sexuality impacts women's contraceptive preferences and practices. Excited to be part of this year's Fueling Discoveries supplement, a joint effort between the UW-Madison College of Letters and Sciences and The Wisconsin State Journal.
Spring 2017: People often have mixed desires about pregnancy and childbearing, and this ambivalence leads some people to opt-out of the most effective contraceptive methods available. These results from my new qualitative study of young adult women appear online-ahead-of-print in Perspectives on Sexual and Reproductive Health.
Research suggests that upward of half of U.S. adults may be ambivalent about whether they want a child (or another child). Nevertheless, efforts to increase patients' use of highly effective contraceptive methods such as IUDs and implants have paid little attention to mixed or wavering pregnancy desires. Public health practitioners sometimes assume that all contraceptive clients are clear in their desire to prevent pregnancy and are likely to value contraceptive effectiveness over all other criteria.
However, findings from my latest study suggest that pregnancy ambivalence may lead some (but certainly not all) young adults to choose methods other than highly effective ones, even if they have knowledge of and access to IUDs and implants. Although it is important to continue breaking down barriers to comprehensive contraceptive care, it is also important to appreciate and respect the array of individual preferences and profiles that will lead some women to choose relatively less effective methods, even when fully informed of their options.
One particularly notable finding is that some women reported that IUDs and implants seemed "too permanent" to those within a few years of wanting children — even though women knew that these methods were reversible.
November 2016: How do IUDs and implants affect women's sexual well-being over time? In our new study in Obstetrics and Gynecology, we found that women did not report significant changes in sexual functioning or sexual satisfaction after using their new IUD or implant for 3 months. However, 40% of women reported positive sexual changes due to their method, while only 17% reported a perceived negative sexual changes. (The rest perceived no sexual change.)
Those few women who reported negative sexual changes were much more likely to have increased vaginal bleeding. Those who reported a positive sexual change felt more protected against pregnancy and more able to "let go" in sex as a result.
The bottom line: The overwhelming majority of women in our study reported either no sexual changes or positive sexual changes after using an IUD or implant. This is great news for people interested in using these methods.
The above article was also picked up by picked up by New England Journal of Medicine Journal Watch.
September 2016: (How) Do women experience or anticipate provider bias in relationship to long-acting reversible contraception (LARC)? In our new study in the American Journal of Public Health, we found that many women thought of health care providers as an extremely important and trustworthy source of information about contraceptives, especially IUDs and implants. However, a number of women reported that their own preferences were not sufficiently honored by the providers–especially when it came to LARC removal. Most research participants also thought that providers would be most likely to recommend LARC methods to poor women of color.
June 2016: New Health Affairs post on how being denied abortion can harm women's mental health.
June 2016: Can the IUD improve your sex life? I weigh in with some new evidence on Bedsider.com's Provider Perspective series.
March 2016: Our new review on the sexual acceptability of contraception is now available open access, online ahead-of-print in the Annual Review of Sex Research. 
Building evidence suggests that contraceptives' effects on women's sexual experiences will influence whether women like their methods and use them over time. (An astonishingly high proportion of women discontinue a new contraceptive method within 12 months of starting it.) However, the research has been held back by a clear, multi-faceted model of the various ways contraceptives can affect sexual well-being. After all, sexuality encompasses many different factors, from physiological function and sensation to broader psychological and social well-being, and birth control could affect all these experiences.
Nicole Smith and I propose a model of contraception's sexual acceptability that (we hope) accounts for these multiple sexual domains. Then we apply the model to about 100 research studies on individual contraceptive methods that were published in the last 10 years (2005-2015). So if you'd like to learn about how your own contraceptive method may be associated with sexual outcomes, you're welcome to check it out here. Individual method reviews start on page 22. 
February 2016: Our new piece on the mental health effects of unwanted pregnancy later in life came out in the American Journal of Public Health. (The piece was also highlighted in the editor's podcast about the journal's March issue.) Thanks to Pam Herd for leading this effort. Using a unique 60-year study called the Wisconsin Longitudinal Survey, we documented long-term mental health outcomes for about 2500 Wisconsin women who had pregnancies in the years prior to Roe v. Wade.
More than one-in-five (22%) of these mostly white, married women reported unwanted pregnancies, especially for "higher order" births such as the third, fourth, or fifth. In other words, many women thought they were done with having children, but then became pregnant again. They did not have access to legal abortion services. Even 20-30 years later, those women who carried unwanted pregnancies to term showed persistent negative mental health effects, including more depressive symptoms and a greater likelihood of a significant episode of depression. These effects remained strong even after accounting for other factors such as education, personality, and early-life socioeconomic status.
The Supreme Court and numerous state-level policymakers are in the process of evaluating whether restrictions on contraceptive and abortion services—such as requiring providers to have hospital admitting privileges or requiring women to have ultrasounds—actually protect women's health. But policymakers should also consider the health and well-being consequences of being denied contraceptive and abortion services. In other words, does limiting access to reproductive services harms women's health? Our study and others suggest that for women who are told by policymakers that reproductive restrictions are intended to protect women's health, a grim irony is that they may in fact do the opposite.
November 2015: Our editorial on how long-acting reversible contraception is not the (only) key to reproductive health equity just appeared online ahead-of-print in the American Journal of Public Health. Many thanks to Aline Gubrium and Emily Mann for leading this effort. We argue that the promotion of IUDs and implants over all other contraceptive methods is problematic given the long-standing history of devaluing the reproduction of socially marginalized groups. We argue: "A reproductive justice approach means reducing barriers to accessing LARC and making them readily available to all fully informed people who want them. However, it also means respecting the decision not to use these methods or to have these methods removed when they wish."
September 2015: Our new article about the sexual acceptability of IUDs just appeared in Perspectives on Sexual and Reproductive Health. We asked 50 young-adult women to reflect on whether and how IUDs can affect sexual experiences. Women reported a variety of themes, including how IUDs' really strong protection against pregnancy can let women relax and "let go" more in sex. Some reported negative sexual aspects of IUDs, but most reports were positive. In other words, IUDs can help women to fully enjoy their sex lives while preventing the risk of unintended pregnancy.
August 2015: I weigh in about withdrawal for Bedsider's Provider Perspectives series.
May 2015: Hot of the press in the American Journal of Public Health: our new nationally-representative analysis documents young adults' attitudes about whether and how condoms reduce pleasure–and how those attitudes were associated with actual condom use in the last month. Not only were pleasure attitudes more strongly linked to condom use than all other factors, but the patterns were virtually identical for young women and young men. The bottom line: public health professionals and researchers should regularly ask young men and young women about condoms and pleasure. Failure to do so could mean overlooking those folks least likely to use condoms.
February 2015: Journalist Shereen Lehman from Reuters Health wrote a story about our latest analysis of withdrawal use among young adults. We found that 17% of young adults in the US used any withdrawal at their last (hetero)sexual episode, compared to ~6% reporting only withdrawal. These results bust the myth that most people who use withdrawal are lazy or clueless. We also found that for both young women and young men, those who felt that condoms were likely to diminish sexual pleasure were also more likely to have used withdrawal.
December 2014: Reproductive Health Reality Check posted The IUD Comeback Continues Apace, a story that about the recent increase in IUD users in the US. As I indicate in the article, though no one method will be perfect for *all* folks, I think the growing knowledge and availability of IUDs are great news for contraceptive users.
October 2014: Our review on women's sexual experiences of IUDs and implants, The Intimate Link, appeared online ahead-of-print in Clinical Obstetrics and Gynecology. Thanks to Jessica Sanders and Nicole Smith for this collaboration opportunity. Though we found no US-based studies on IUDs' or implants' sexual effects, some studies from overseas provide helpful findings and suggestions for future research. All reviewed studies found either improvements or no changes in women's sexual experiences and function due to these contraceptive methods.
July 2014: Martha Kempner wrote a thoughtful story for Reproductive Health Reality Check on How Are People Actually Using the 'Pullout Method'?, which featured some of our latest research on withdrawal. From her perspective as a sex educator, Kempner considers how to address withdrawal with young people in a way that's both realistic and helpful. Overlooking withdrawal in our health education programs may be unwise given the number of folks who use it, at least occasionally.
June 2014: Rachel Walden from the wonderful Our Bodies, Ourselves blog published "Reproductive Justice Concerns Surround Long-Acting Contraceptive Methods," an article based on my recent piece in Contraception.
See the original commentary here: Celebration Meets Caution: Long-Acting Contraception (LARC)'s Boons, Potential Busts, and the Benefits of a Reproductive Justice Approach. 
June 2014: My article with my Indiana University collaborators, Dual Method Use at Last Sexual Encounter appeared online ahead-of-print in Contraception.
In this nationally representative study of US adults, we found that 12% of people reported use of a condom plus a highly effective contraceptive method at their last sexual episode. However, many "dual users" didn't use condoms correctly or consistently. Only 59% of dual method users reported condom use during the entire intercourse episode, and only 50% of them reported condom use in all 10 prior sexual episodes with that partner. These results further support the notion that folks need more encouragement to use condoms correctly and consistently if they're to gain the benefits of condom protection.
June 2014: Led by Rachel Jones and Laura Lindberg, our article called Pull and Pray or Extra Protection? Contraceptive Strategies Involving Withdrawal among US Adult Women appeared online ahead-of-print in Contraception.
A press release from the Guttmacher Institute can be found here.
The article was also picked up by NBC news and Health News Digest.